Increase labor productivity and maintain corporate competitiveness.
What we want to achieve is to increase labor productivity and support our clients' businesses. Instead of just selling products and services, we solve the client's problems from the essence based on the comprehensive service. We are committed to continued support in order to increase the value of the company from the high added value of the business.
(https://www.abit.inc/)
Abit Corporation has taken over the IT business, which has been implemented as a business of Abalance Corporation with the main purpose of responding flexibly to market changes unique to the IT business from October 1, 2019.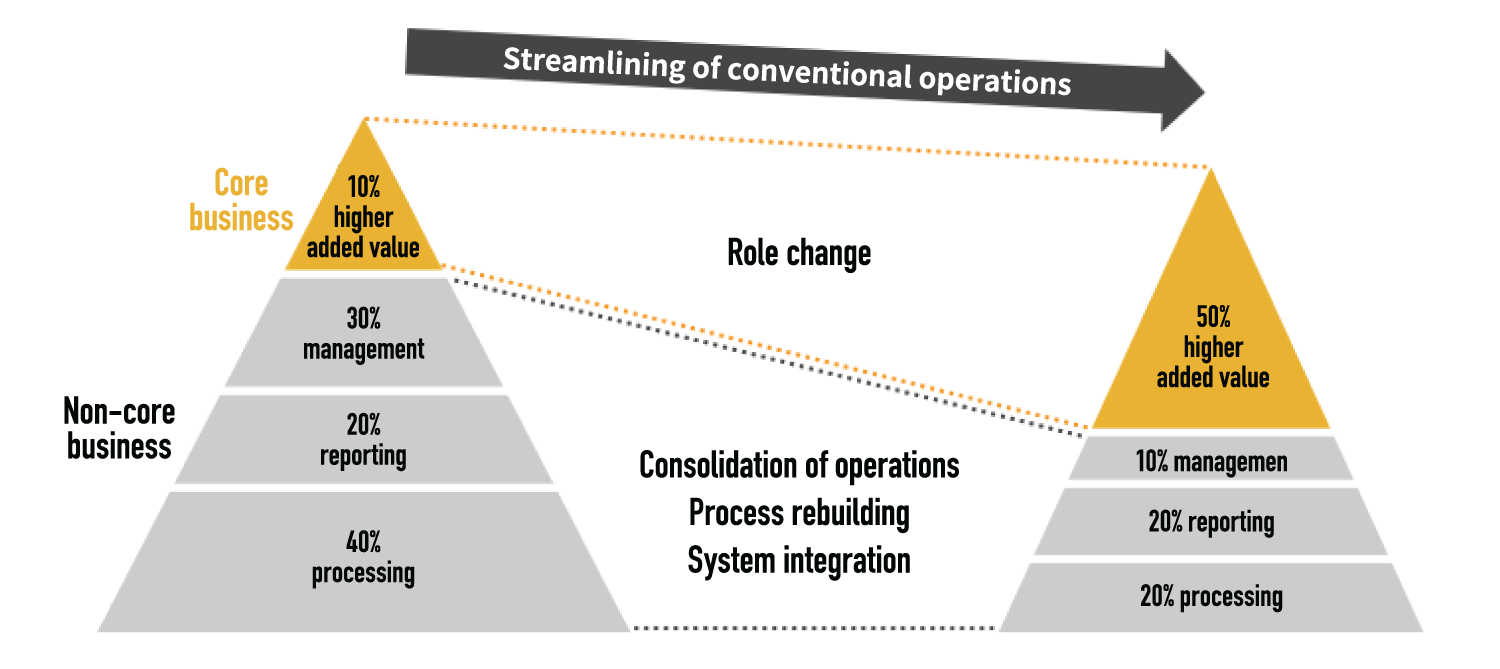 Shifting human roles to high value-added operations
For customers who spend time on inefficient, low-value-added work, we improve labor productivity by sharing knowledge, restructuring processes, and introducing new technologies. By consolidating low-value-added operations, streamline conventional operations and shift human roles to high-value-added operations. We will further enhance our expertise and contribute to high value-added output in our customers' businesses.